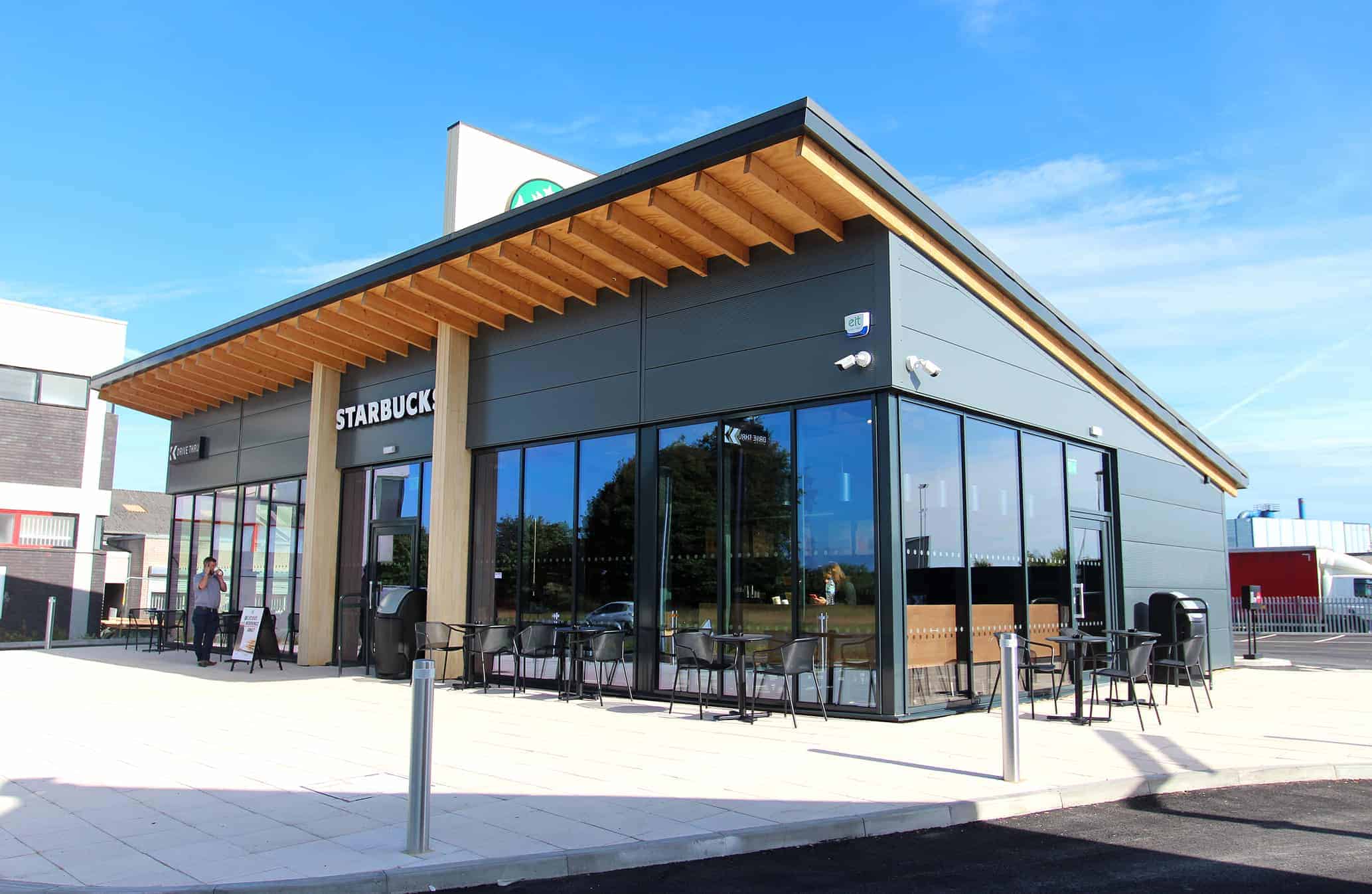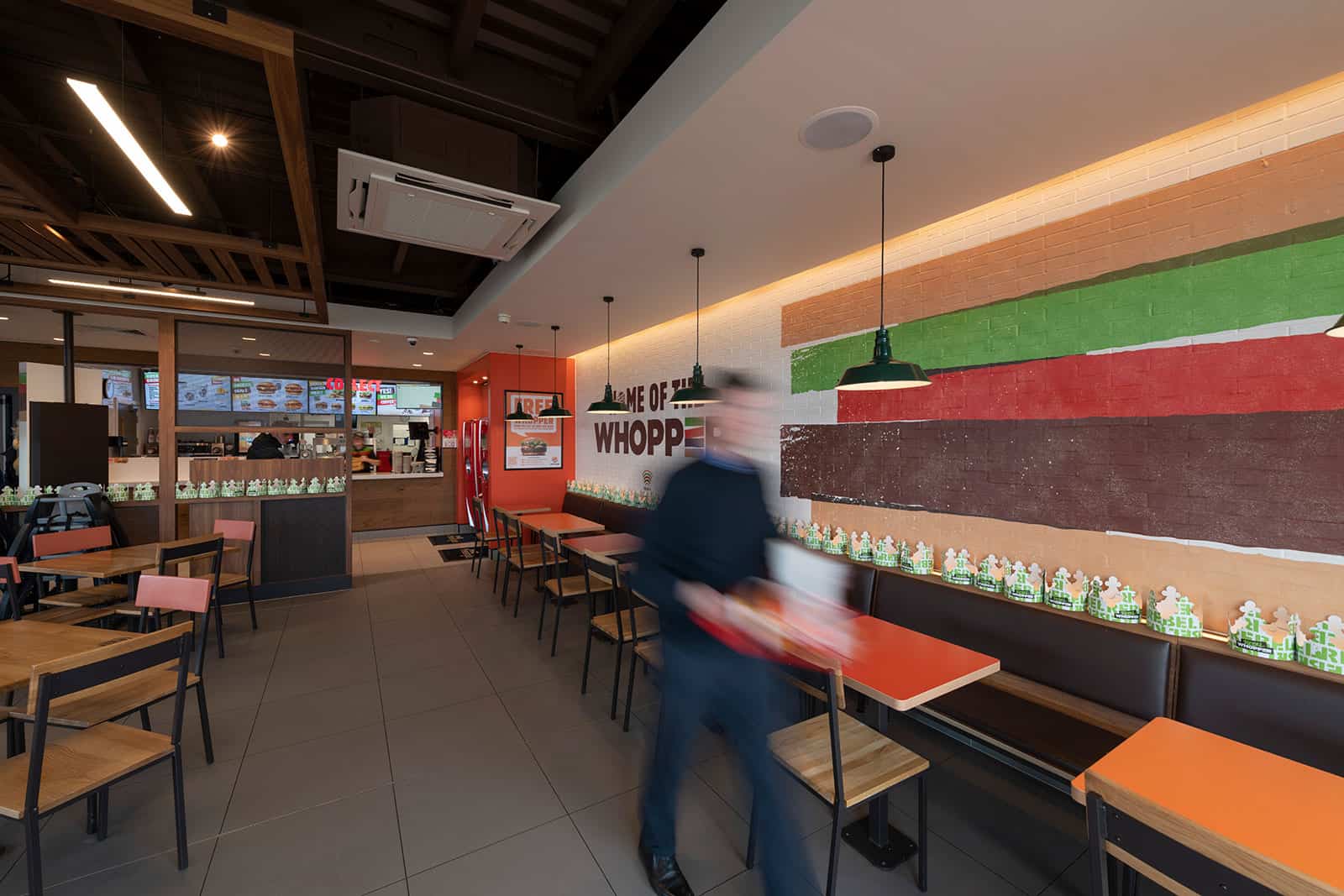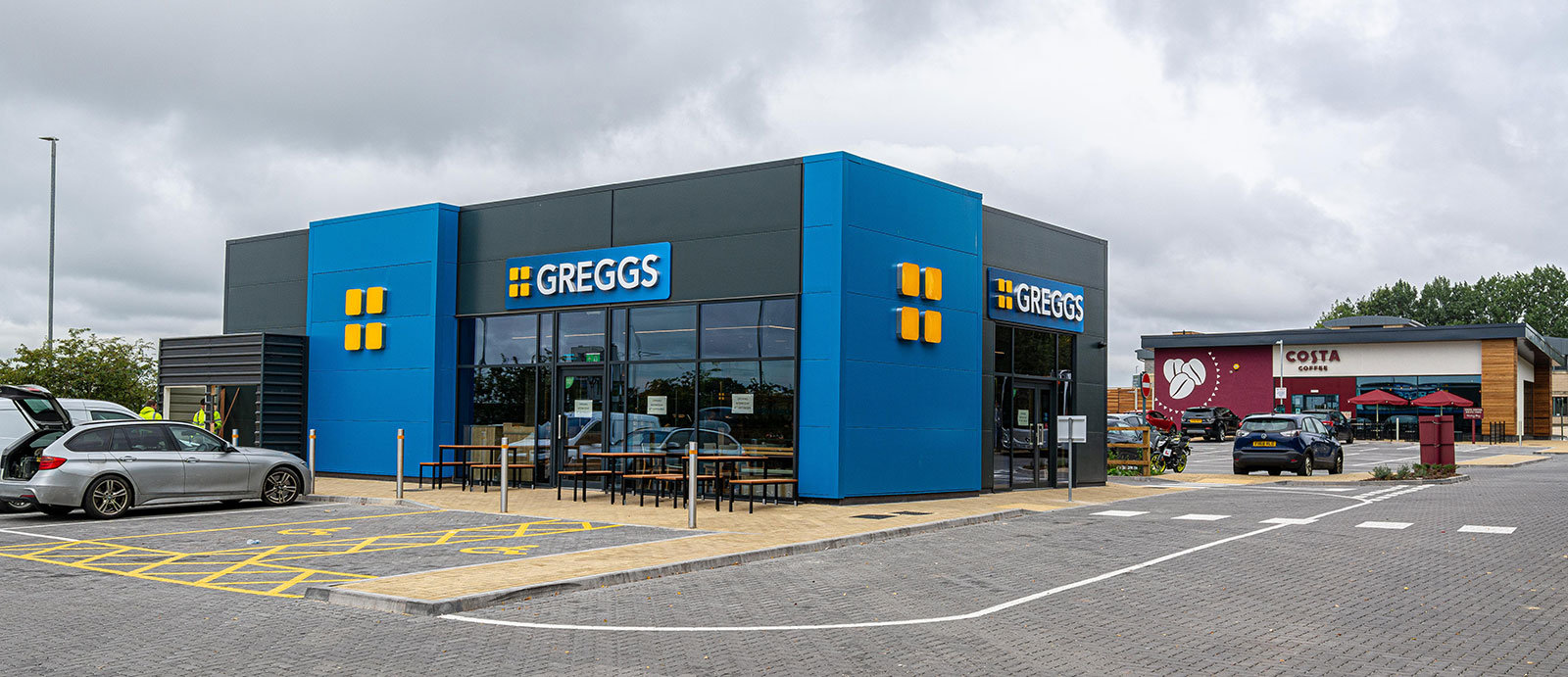 RETAIL
Open for business for a faster return on investment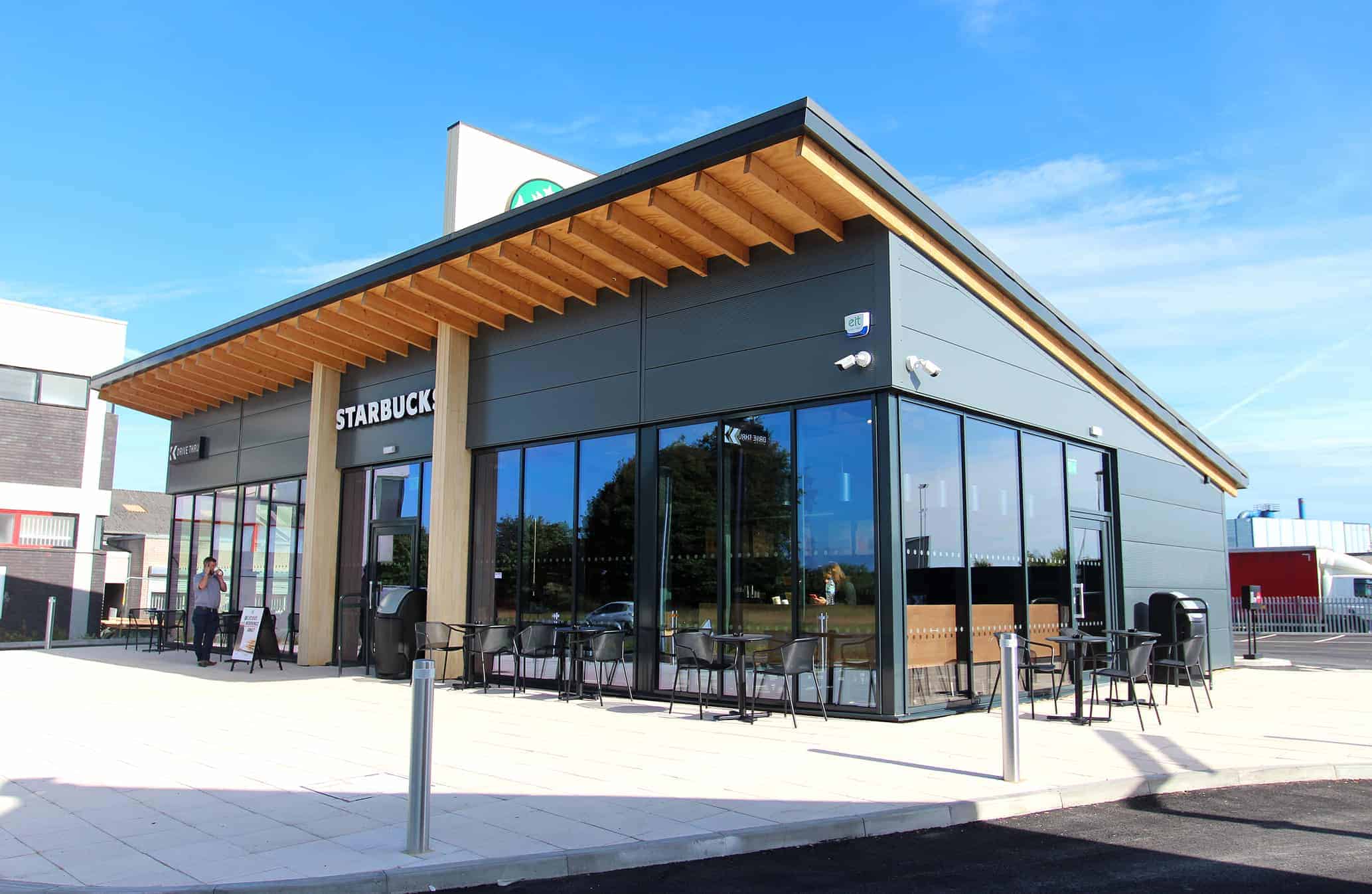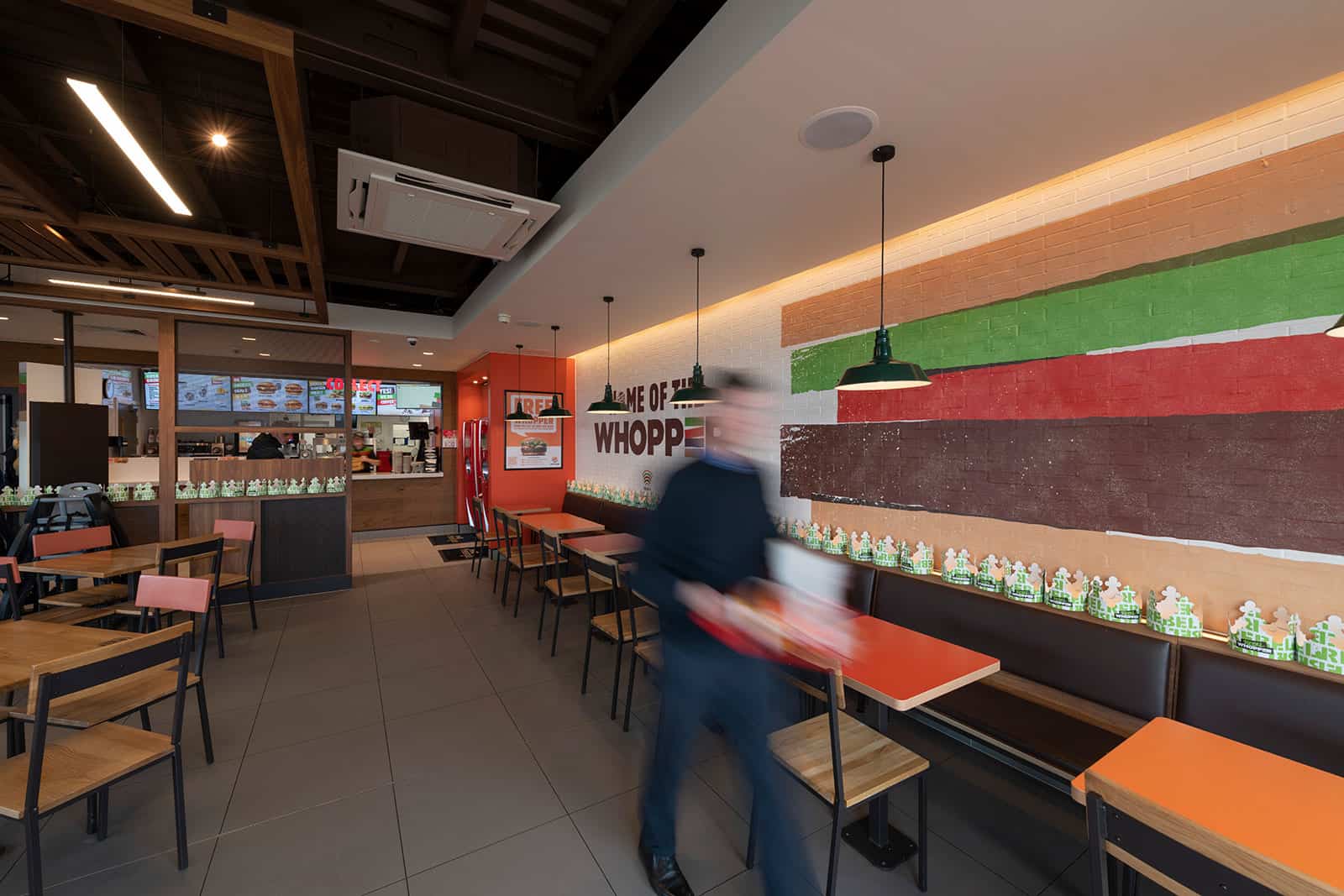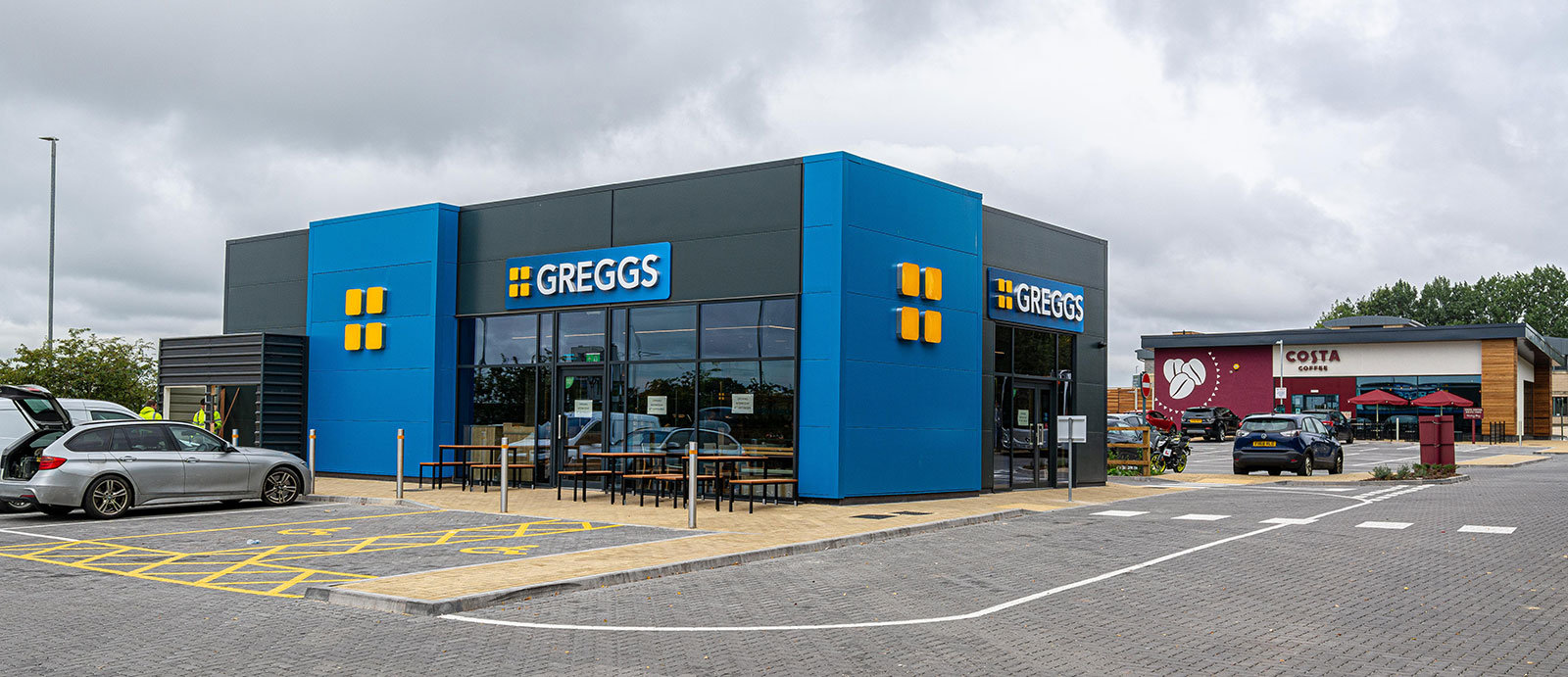 RETAIL
Open for business for a faster return on investment
We have a long track record of working in partnership with leading developers and blue-chip retailers to deliver high quality buildings to reduced programme times for increased trading days and a faster return on investment.

We have a high level of repeat business in the retail property sector, which is further evidence of the quality of our buildings and our services .
Partnership

approach

We have extensive experience of working in live retail environments, providing buildings for major brands such as Timpson and Greggs.

We understand the pressures and issues faced by retailers and developers, and can offer a full range of services if required, including project management, groundworks, design and fitting out.

We can also provide buildings on a shell-only basis for our client's team to fit out either on site or in our factory.
Bespoke

retail buildings

Our flexibility allows us to design completely bespoke solutions to exactly meet the needs of developers and retail businesses.

We offer an unlimited variety of facade options to meet stringent branding specifications.
Innovative

Retail Building Solutions

Our buildings are designed to have a life of at least 60 years and can be used for compact retail kiosks on superstore sites, drive-thru restaurants, bakeries, and other types of retail outlet.

We have a collaborative approach to working with inhouse property teams and corporate identity specialists to develop the optimum offsite building solution for each project.

Our suspended concrete particle floor designs removes the need for a floor slab if required.
Our experience with Premier has shown them to be one of the very best offsite specialists in the industry, which is reflected in their collaborative approach with Starbucks.

Their innovative building solutions allow us to use offsite manufacturing for drive-thru outlets, maintain build quality, and meet the Starbucks brand and cost requirements precisely.
Daren Burney
Managing Director
Burney Capital Partners
Retail

Case Studies

Our retail project portfolio is diverse and includes compact kiosks and drive-thru restaurants and bakeries. Using an offsite approach reduces disruption to trading and programme times for a faster return on investment. View some of our retail projects here.
SPECIALISTS IN RETAIL FACILITIES
Why choose Premier

for your retail space?
A highly sustainable approach to construction
---
Energy-efficient retail buildings that reduce running costs and carbon emissions over the building lifecycle
---
The opportunity for standardisation to achieve economies of scale and the fast-track rollout of multiple buildings when planning approval is granted on each site
---
Proven track record in the retail sector
---
Design-led, highly engineered and fully compliant building solutions
---
Collaborative approach to working with retailers' property and branding teams
---
A range of flexible funding options including purchase, short and long-tern hire and leasing
---
Less disruption to trading during the build phase because construction and fitting out is moved offsite into the factory
---
Greater certainty of delivery on time and on budget
---
Clear internal spans for flexible retail space planning and for future reconfigurations
---
Experienced and specialist project and account management teams who understand the retail environment
---
Rapid construction to generate a faster return on investment
---
GET IN TOUCH WITH US
Let's talk about your next retail project
Whether you're ready to get a quote or need some help and advice, we're here to help.
Looking for more information?