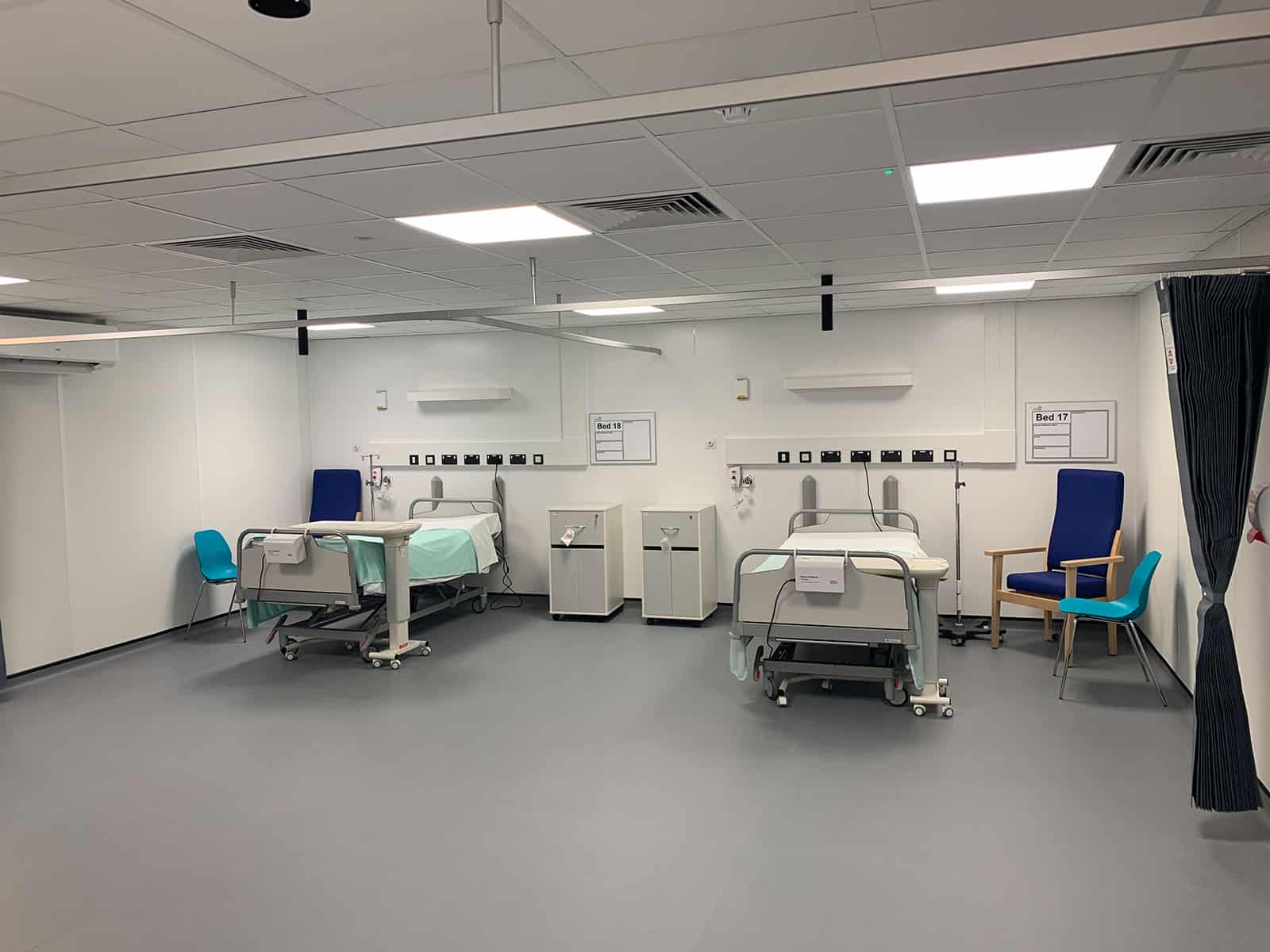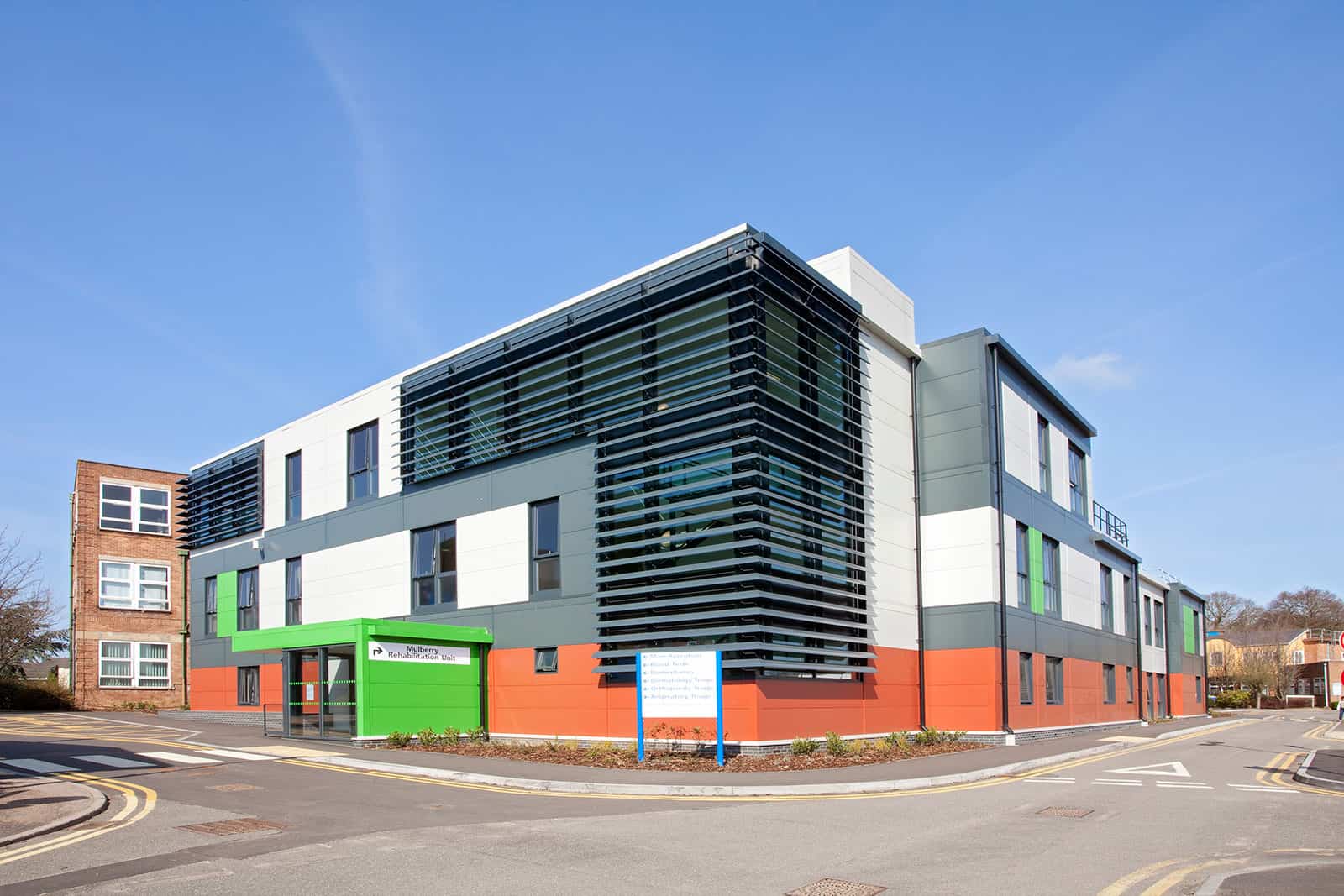 Healthcare
Modular Healthcare Building; Enabling you to give the best quality healthcare.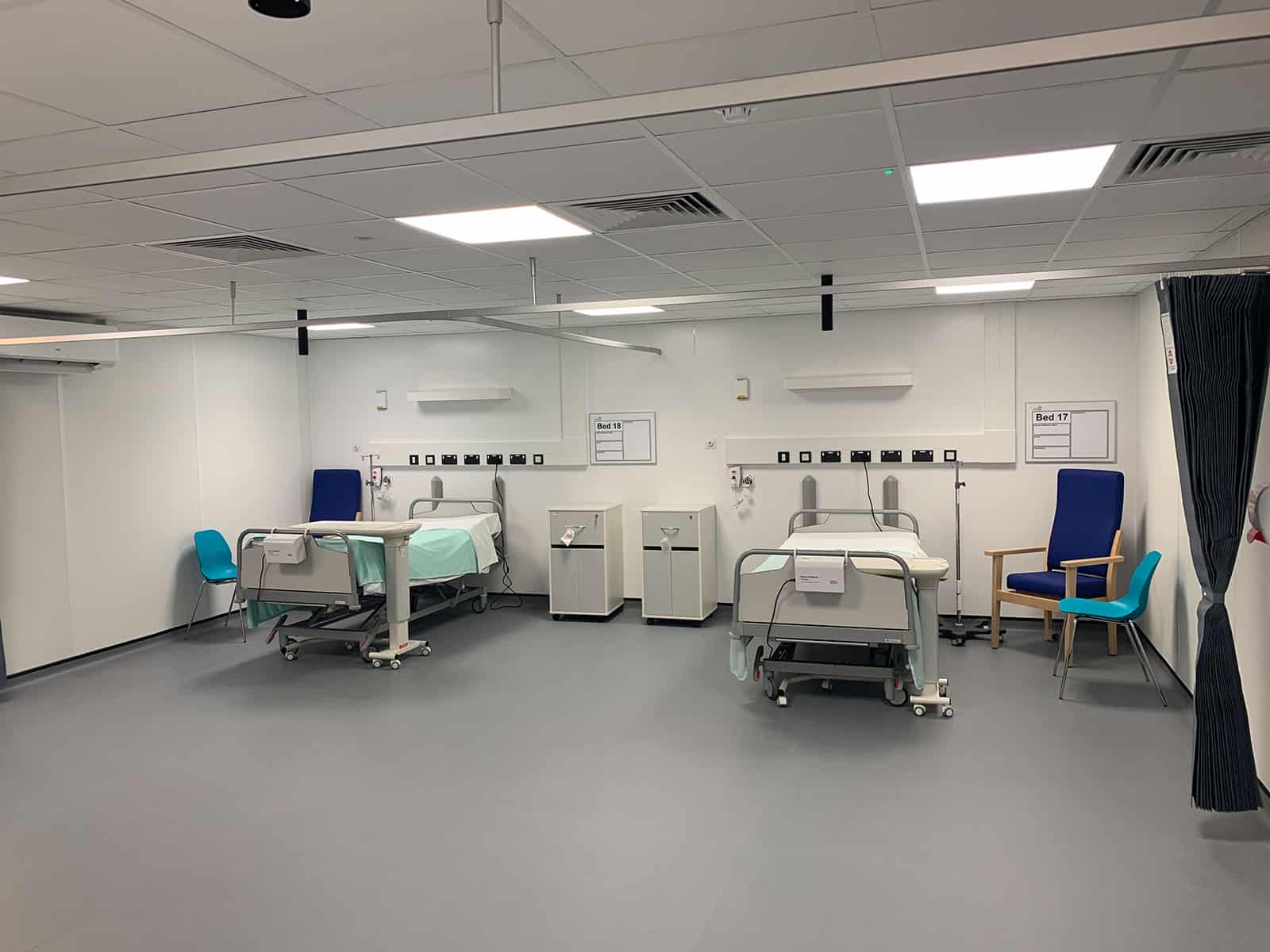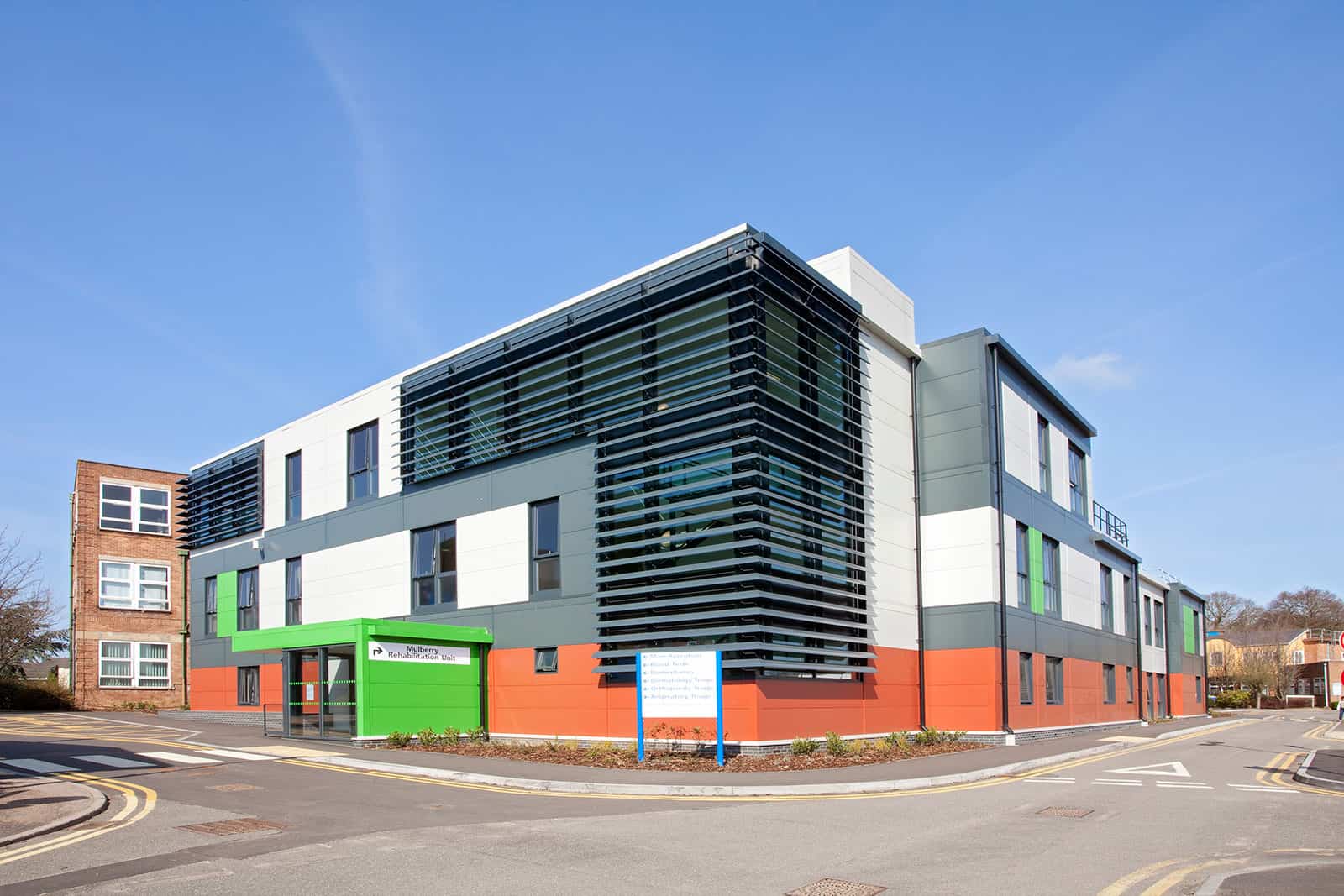 Healthcare
Modular Healthcare Building; Enabling you to give the best quality healthcare.
Our specialist healthcare teams have proven experience in the delivery of high quality facilities in live hospital environments. Our modular healthcare buildings are manufactured offsite to minimise the impact of construction to patient care. 

We help healthcare providers to respond to urgent capacity pressures and can create exceptional patient environments using the latest modular technologies to build the best modular hospital building.
Working

in partnership

We understand the challenges facing healthcare providers – from changing patient demographics, new medical technologies and treatment strategies, the Covid-19 pandemic and highly constrained budgets, to increasing demands for carbon and waste reductions.

We have established a proven delivery team for complex hospital projects and to complement our industry-leading offsite construction solutions. This partnership includes leading healthcare architects, construction management expertise, and specialist M&E services.

By working collaboratively, we can ensure the design of every facility – for short or long term use – meets our clients' precise requirements. Our innovative offsite solutions drive cost efficiency, speed, and value for money.
Design-led

Offsite Solutions

Our design-led, engineered, offsite solutions and temporary modular buildings have been used by NHS trusts and healthcare providers nationwide – from self-contained decant ward blocks and health centres to landmark hospital buildings.

We deliver temporary and permanent facilities in compliance with all relevant HTMs, HBNs, SHTM, WHTM and HAI-SCRIBE requirements and to the highest standards of infection control.

Our experience when building a modular healthcare building includes in-patient accommodation, assessment centres for urgent care, outpatients facilities, diagnostic imaging suites, operating theatres, laboratories, decontamination units, ancilliary facilities and testing centres.
Simplified Procurement
We are accredited under a number of modular building frameworks, including NHS Shared Business Services Framework, LHC, Crown Commercial Service and NHS Commercial Solutions. These frameworks help NHS trusts and other public sector clients improve the speed and cost-efficiency of procurement to support world-class patient care
The Premier team understood the vital importance and urgency of our project from the outset and as a result worked harder and faster to make it happen. There was incredible pressure to deliver this building to such a short programme. Premier grasped our mindset as healthcare providers and the real world impact this building would have on our patients waiting for treatment. Despite the pressures of the Covid-19 pandemic, the Premier project team was consistently collaborative, flexible and worked as a genuine partner to the Trust.
Chris Kelly
Estates Development Manager
North Middlesex University Hospital
Healthcare

Case Studies

We help healthcare providers to rapidly expand capacity – from decant ward blocks to address winter pressures to landmark hospital facilities to improve the patient experience and modernise the NHS estate. View some of our projects here.
SPECIALISTS IN HEALTHCARE FACILITIES
Why choose Premier

for your healthcare space?
Energy-efficient healthcare buildings for primary or acute care are manufactured, delivered and operated with much less impact on the environment
---
Buildings which are recyclable and simple to expand or remove to respond to changing local needs
---
Significant factory capacity to support fast-track delivery
---
Design-led, engineered and fully-compliant solutions developed through collaborative working with our trusted team of healthcare specialists
---
Our collaborative approach, working from outline business case to handover to optimise the benefits of offsite construction for healthcare
---
A range of flexible funding options for temporary, interim, and permanent healthcare buildings
---
Offsite manufacturing and fitting out for safer, quieter and cleaner work on site and reduced disruption to patient care
---
The development of highly constrained and enclosed hospital sites which would be difficult to develop using in-situ construction
---
Innovative construction solutions – hospital facilities can be installed on steel gantries to maintain patient flows and we can expand existing buildings vertically or horizontally
---
The enhanced quality of offsite manufacturing which uses robust factory processes, stringent quality control and precision engineering
---
Greater certainty of delivery on time and on budget to help NHS trusts rapidly expand capacity
---
Futureproof hospital buildings that can be easily reconfigured to meet changing treatment strategies, policies, or demographic needs.
---
GET IN TOUCH WITH US
Let's talk about your healthcare space
Whether you're ready to get a quote or need some help and advice, we're here to help.
Looking for more information?