Our mission
Enabling a better tomorrow, every day.
We are committed to providing a safe and healthy working environment for all our employees and supply chain partners; to invest in training and development, whilst fostering a diverse and inclusive culture.

We want to support the communities in which we live and work, and contribute to and enhance the built environment with our innovative modular and offsite construction solutions.
Social Value

in the Community

We support and invest in many charities and community initiatives, regionally and nationally and have a dedicated team who continually review and manage these projects. Our work has included:
Provision of materials and volunteers to create a garden project for a primary school
Donation of a complete building for a scout group
Regular beach cleans
New facilities for charitable foundation in Newark
Ongoing work with a charity for the homeless
Donation and maintenance provision for a community sports scheme to reduce anti-social behaviour.
We recognise the importance of supporting local businesses wherever possible – both near our head office and factories in East Yorkshire and local to our construction sites across the UK.
A European First

in ESG

We are proud to have been awarded Europe's first ESG certification. This independent endorsement by the world's leading global testing, inspection and certification specialist SGS, gives all our stakeholders complete assurance that we are evaluating our ESG performance in line with best practice and that our data and analysis are both accurate and transparent.

The certification follows a rigorous audit and is an important initiative in helping us to advance our commitment to reducing carbon emissions within Premier and in the long-term operation of our modular buildings.

By prioritising social value in everything we do, we have the potential to unlock a range of social, economic and environmental benefits for the communities we work in.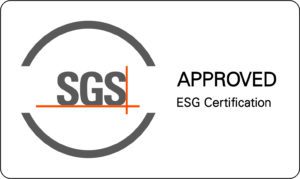 Health, Safety and
Wellbeing
The health, safety and wellbeing of our people, supply chain partners and neighbouring communities are of vital importance. Our performance in this area is reviewed at the highest level on a continuous basis.

We have a dedicated team who take responsibility for health, safety, environmental and quality – defining policies and communicating processes and understanding across the business.

We aim to:
Provide a safe and healthy workplace for our employees and supply chain partners
Eliminate hazards and reduce risks to our health, including mental health and safety
Protect the environment, prevent pollution and reduce carbon emissions
Provide products and services of the highest quality
Adopt the principle of sensible risk management to properly protect all stakeholders.
Training and
Development
Our Investors in People accreditation which has been in place since 2003 illustrates the importance we place on investing in our people to help them thrive, develop, and reach their full potential.

We have a highly skilled, trained, and stable workforce in each of our factories and across the business.

We encourage all our team members to prioritise their ongoing personal development. Training needs are evaluated annually and tailored programmes implemented.