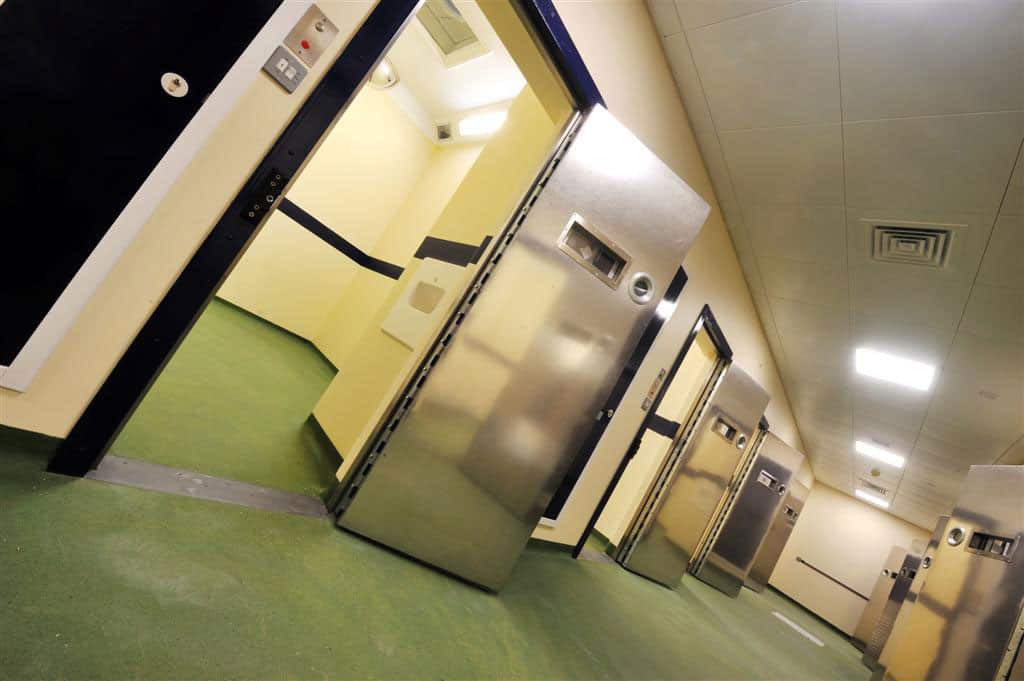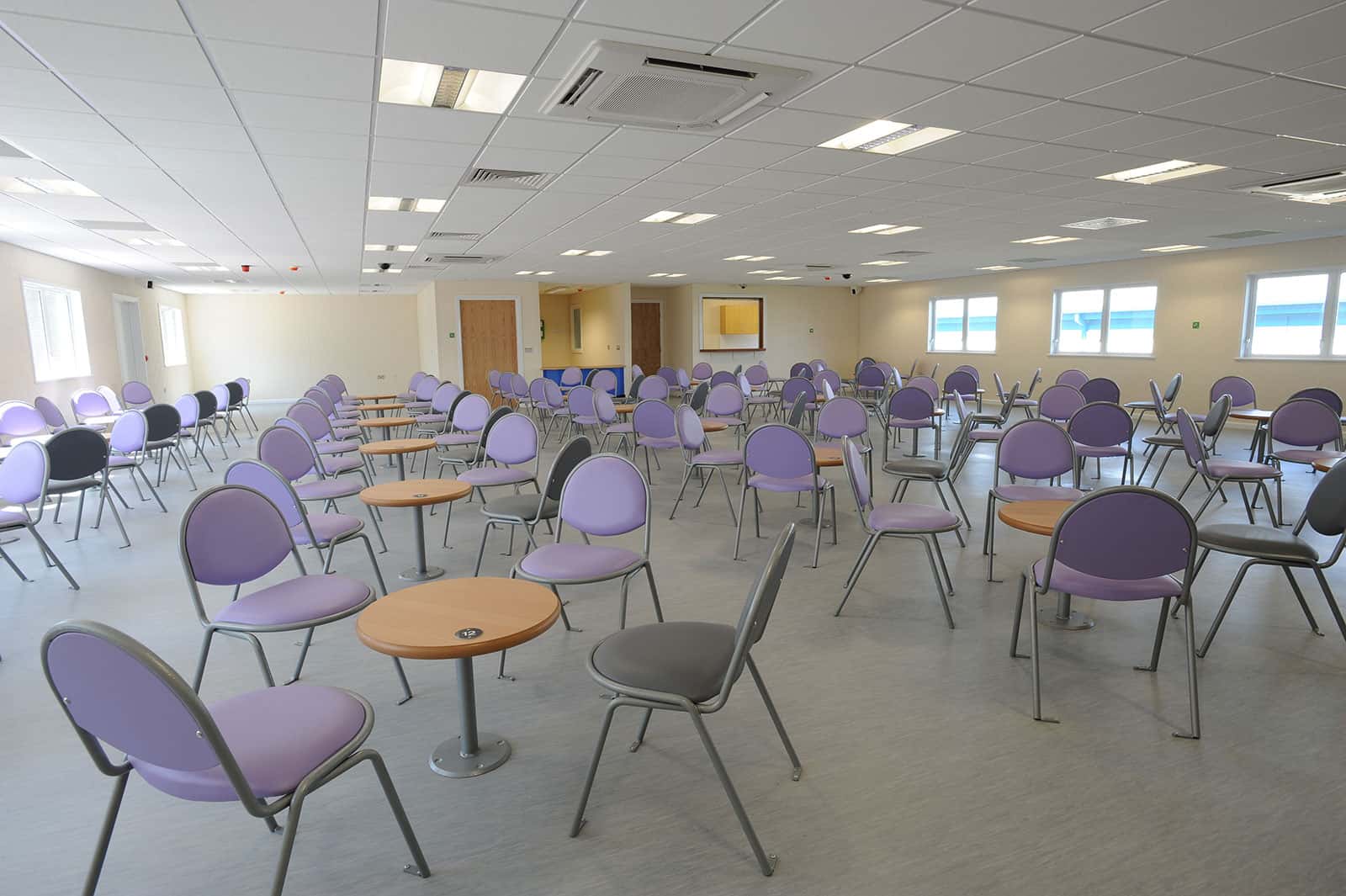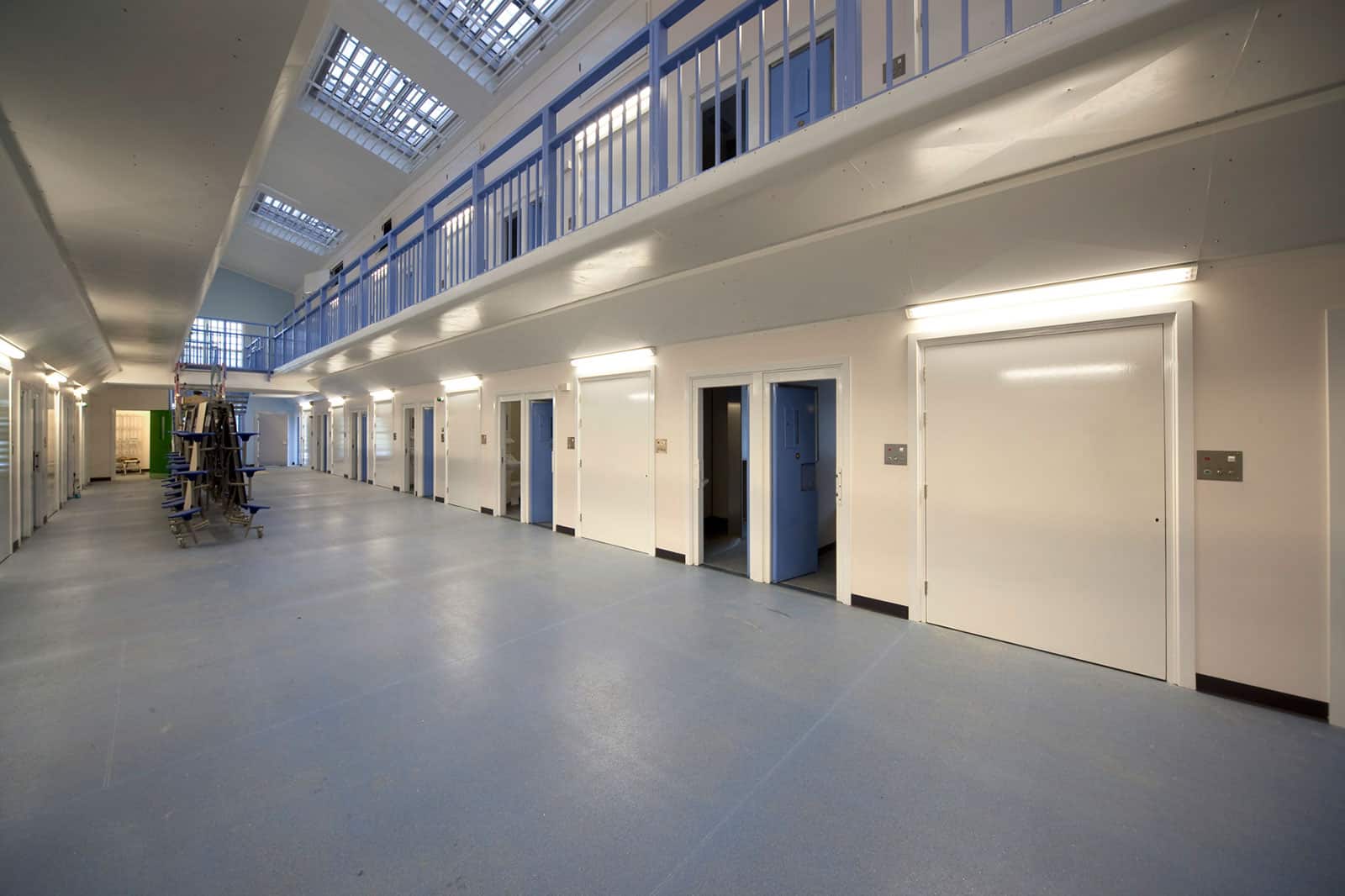 JUSTICE
Purpose-designed buildings to support modernisation.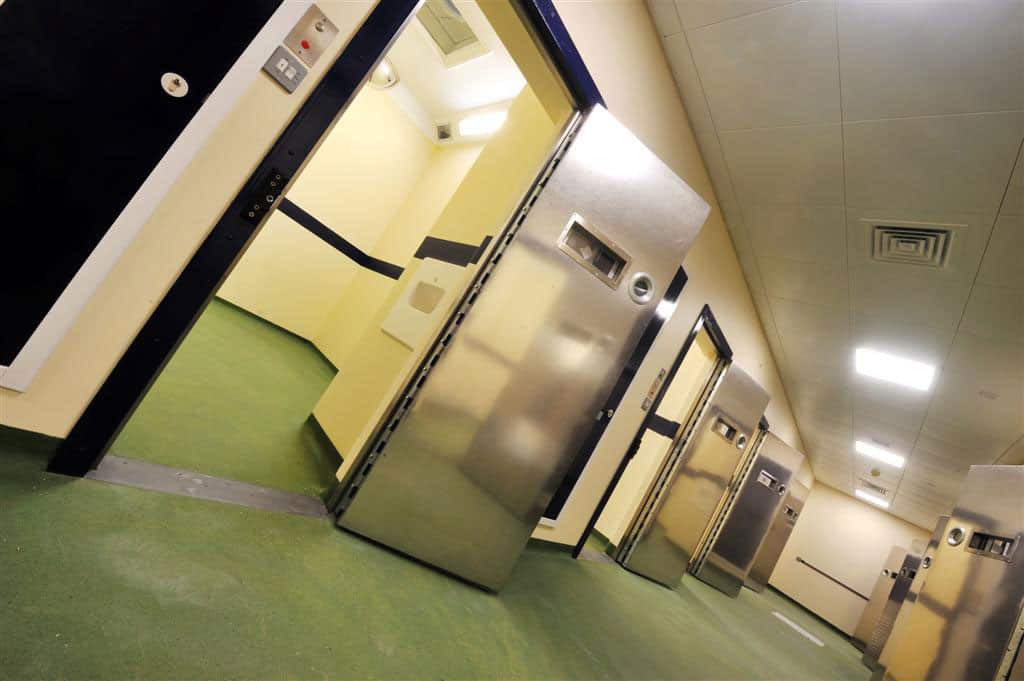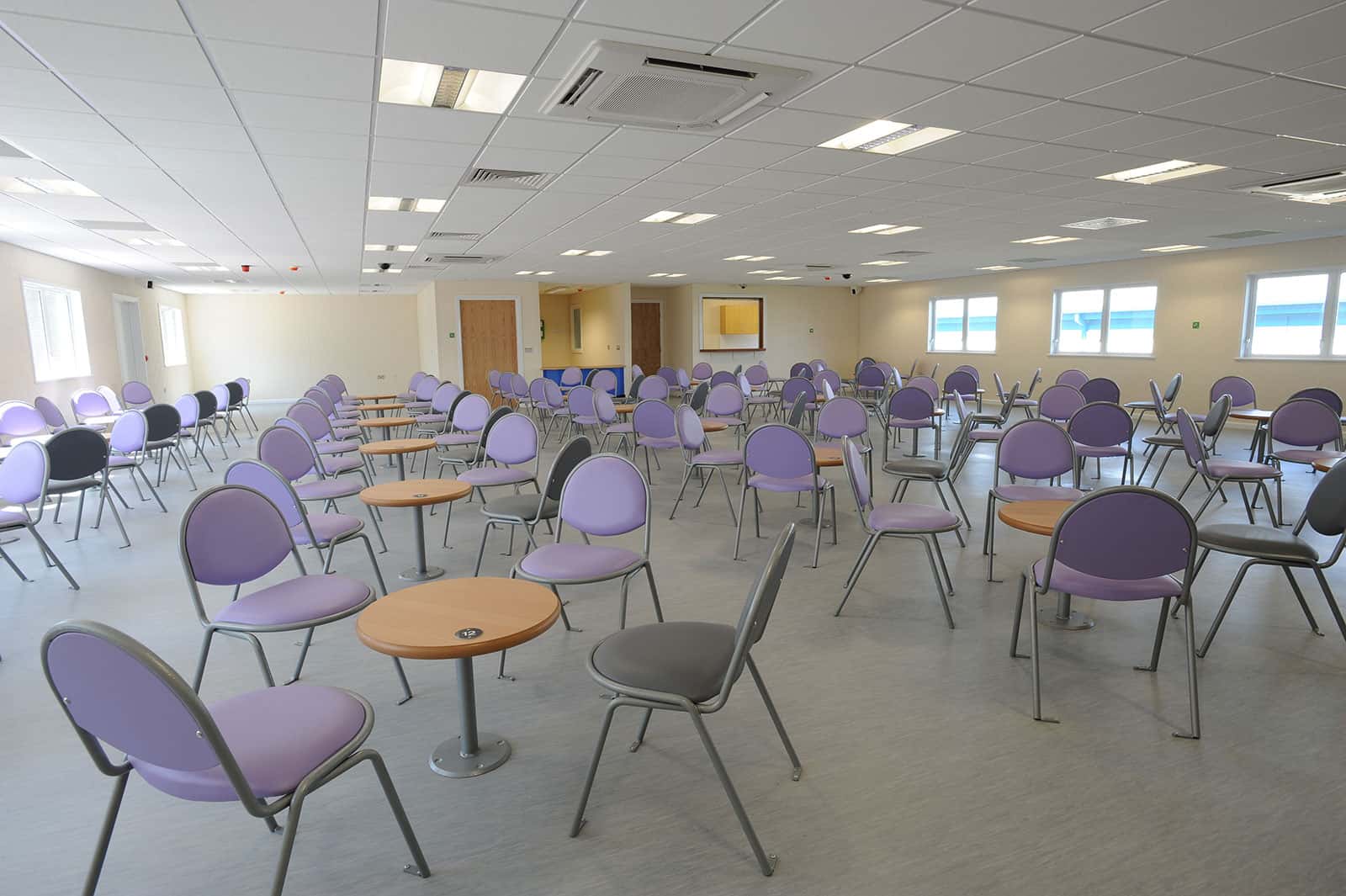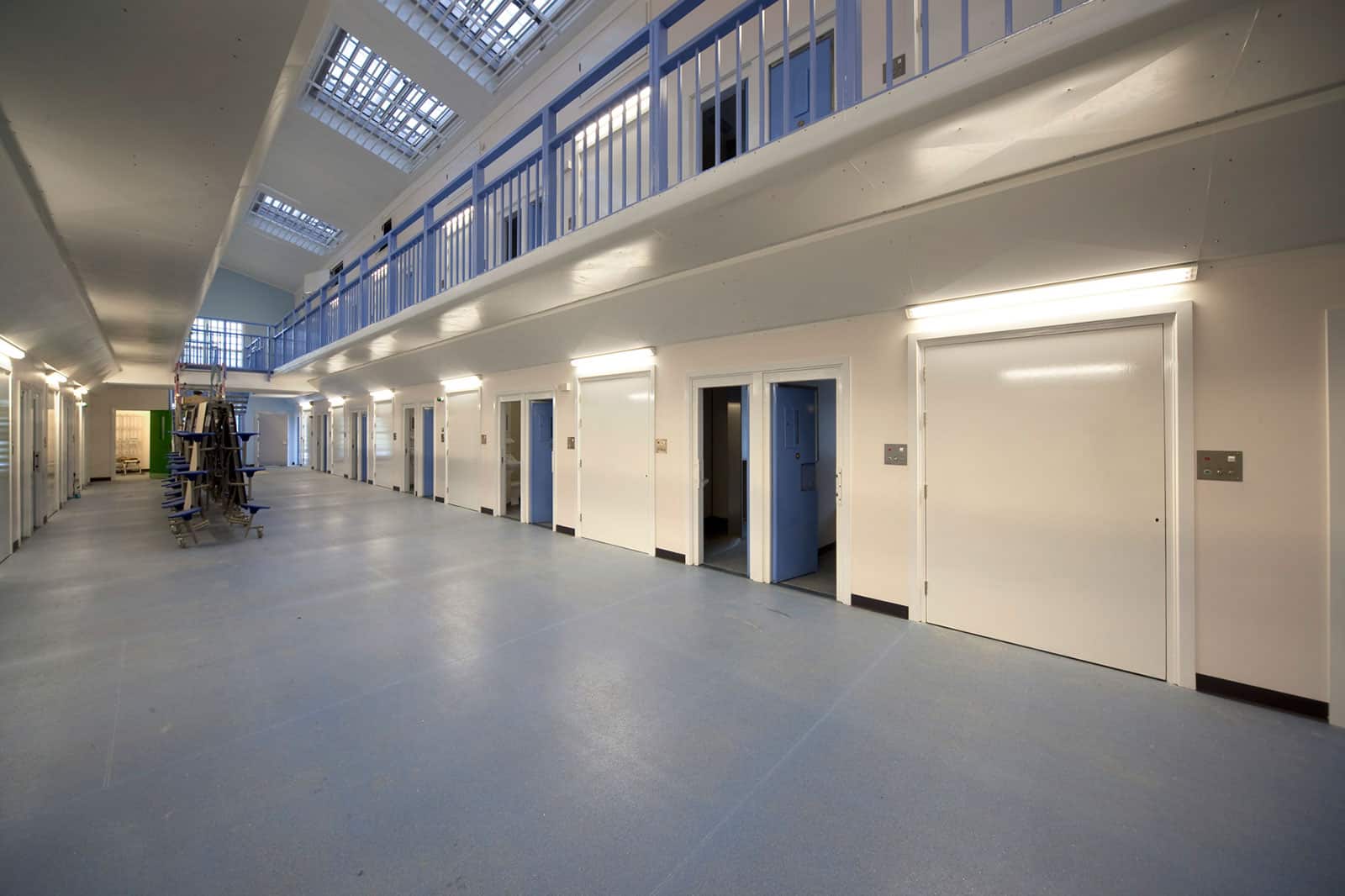 JUSTICE
Purpose-designed buildings to support modernisation.
The Government has pledged to spend £4bn to create 18,000 additional prison spaces. We provide high quality, robust facilities to support the modernisation of the prison estate.

We work directly with the Ministry of Justice and for T1 contractors, delivering both temporary decant facilities to maintain service provision while prison buildings are undergoing refurbishment – and purpose-designed facilities for a wide range of uses on prison sites.
Specialist

Experience

Our teams have experience delivering NOMS-compliant buildings including offices, holding cells, gatehouses, multi-faith centres, and other ancillary facilities.

We can also use offsite manufacturing to provide rapid deployment cells to help prisons to expand capacity to meet short -term needs and increasing pressures on the service .
Reduced
Disruption
By moving construction offsite and into a factory, deliveries to the prison site during the build phase are radically reduced which means less disruption to the prison service and security.

Our high specification buildings can also help contractors working on major new build prison projects by moving ancillary facilities such as offices and faith centre off the critical path.
Sustainable

Building Solutions

Our buildings help to meet the sustainability agenda at every stage of the building life cycle – reducing carbon emissions, vehicle movements and material waste.

Our modular factories generate zero waste to landfill and our buildings are precision engineered for enhanced energy efficiency.

Our approach also offers whole-life cost benefits, re-uses embodied carbon as our steel buildings are recyclable, and we adopt the principles of circularity.
SPECIALISTS IN MINISTRY OF JUSTICE FACILITIES
Why choose Premier

for your prison build project?
We can help achieve economies of scale through standardisation and repeatability, for example for rapid deployment cells.
---
Significant factory capacity to support fast-track delivery to meet urgent requirements to increase prison capacity and to accommodate additional staff.
---
Accredited under a number of public sector frameworks, such as LHC to reduce procurement time and cost.
---
A variety of funding options available for buildings for short and long-term hire, purchase and leasing.
---
Less disruption on live prison sites during construction by maximising work offsite .
---
Facilitating the development of highly constrained and enclosed sites which would be difficult to develop using in-situ construction.
---
High quality building solutions manufactured using Modern Methods of Construction
---
Greater certainty of delivery on time and on budget.
---
Buildings designed to target BREEM excellent ratings with a host of sustainability options.
---
Safer, quieter and cleaner construction.
---
Flexible solutions from full turnkey projects to building shell only.
---
GET IN TOUCH WITH US
Let's talk about your next prison project
Whether you're ready to get a quote or need some help and advice, we're here to help.
Looking for more information?