Home »
Beaver Road Primary School
Beaver Road Primary School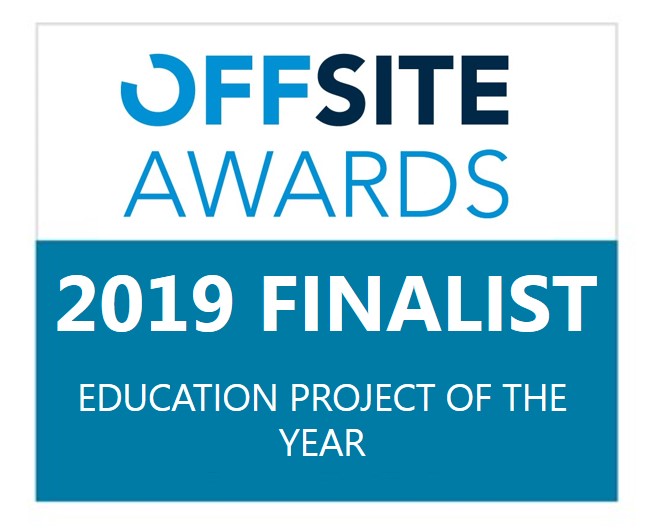 THE BRIEF
With quality and efficiency guaranteed, Beaver Road came to us for an innovative and creative approach to their school expansion project. Due to a growth in population across the region, we were tasked to address Manchester City Council's urgent need for additional school places. Beaver Road Primary was one of eight schools completed in 14 months for Manchester City Council's EBN Schools Programme of Works.

THE SOLUTION
The new facility was manufactured and fitted out at Premier's offsite production centre and craned into position complete with the PET-CT scanner, doors, windows, partitions, glazed screens, and all mechanical and electrical services to reduce work on site to just four weeks. This approach significantly reduced the overall build programme.
Installation was completed on a Sunday to minimise disruption to the hospital.
The heaviest module containing the PET-CT scanner weighed 22 tonnes and required a 350-tonne crane for its safe installation.
THE CHALLENGES
An urgent need for additional school places across Manchester required a quick solution
To create an inspiring learning environment to accommodate 550 pupils aged 9-11
Budget constraints meant that cost efficiency was key.
THE FACILITY
Working in partnership with the school and ISG, we created a warm and welcoming environment that staff and students can be proud of. Facilities include a fully fitted out sensory room, 14 classrooms, IT suites, offices, kitchen and a double height sports hall. To maximise the space available, an external play area was also fitted at first floor level.
The design includes a range of different size rooms to suit specific class sizes and the externals are clad with a timber effect fibre cement board to ensure the look and feel of the building is attractive and inviting.
The Council's Perspective
"The project at Beaver Road Primary School has proven the effectiveness of offsite manufacturing."
Paul White, Project Manager – Manchester City Council