Wyke Sixth Form student Hannah Willingham sold 100s of bags of sweets at the at the Premier offices this week, raising £244 for the Teenage Cancer Trust and Smile Foundation.
100s of bags of sweets were sold at the Premier offices this week in a effort to raise money for charity.
In July 2017 a group of 15 Wyke Sixth Form College students will be travelling to Tanzania to face the tallest mountain on the African continent and the highest free-standing mountain in the world.
Wyke Sixth Form College student Hannah Willingham is part of the group aiming to tackle Mount Kilimanjaro. Although the trip itself is self-funded – Hannah is fundraising for charity. The charities she has chosen are Teenage Cancer Trust and The Smile Foundation, a charity Premier work with closely.
Teenage Cancer Trust create world-class cancer services for young people in the UK, providing life-changing care and support so young people don't have to face cancer alone.
The Smile Foundation helps local charities, volunteer organisations and community groups. They give charity advice and support to these groups in Hull and East Yorkshire to help face the challenges local charities endure and source the tools to fix them.
Hannah has made bags of sweets that she is selling for £1 as part of her fundraising efforts, these were brought into the Premier office where we helped raise £244 for the chosen charities.
Hannah has also taken part in a 12 Hour Night Endurance Walk across the Humber Bridge, taken part in the Yorkshire 3 Peaks (completing 26 miles in less than 12 hours), and completed a 32m walk from Spurn Point back to Wyke Sixth Form College.
Here's Ellie helping out selling the sweets.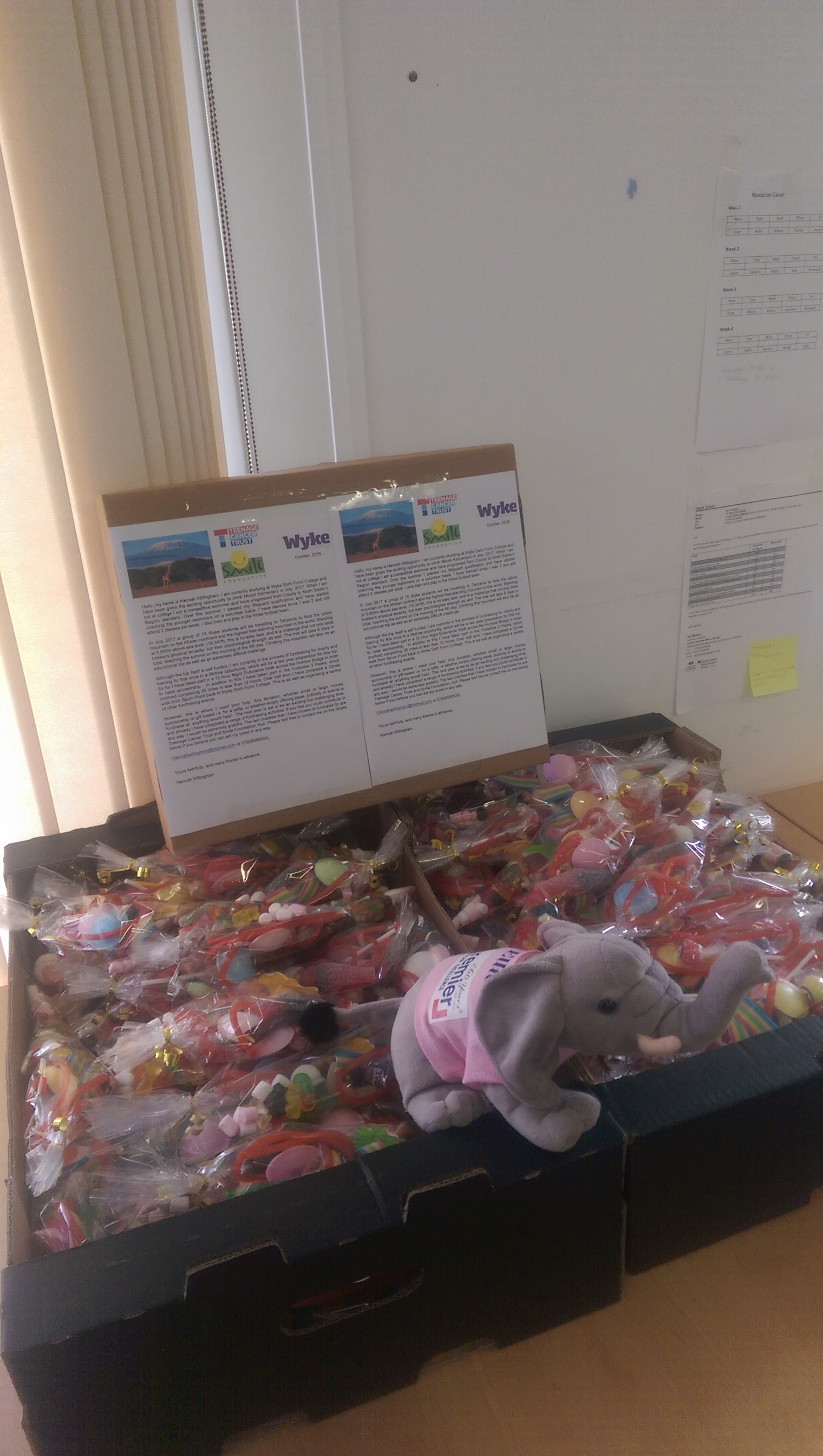 To find out more about the charities click on the links below: