Premier Modular's Buisness Development Manager Peter Redshaw sucessfully completed the Helvellyn Triathalon with Ellie in tow.
Here Peter tells us all about it...
Ellie has completed the Helvellyn Triathalon!
We managed to complete the Helvellyn Triathalon in 7hr 41mins. A bit slow, the swim went well, however the transition time between events was poor.
As we were the only person (and elephant) using a mountain bike (everyone else had triathalon racing bikes) this added to the slow progress. The struggle to the top of the Kirkstone Pass was followed by downhill to the finish of the cycle - first time the bike got 55kph.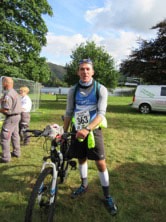 The run was a bit extreme (rock climbing up Swirral Edge) and after getting poor directions had to back track. After reaching the top the run down was assisted by gravity, the sky cleared and the Lakes were bathed in the warm glow of the sun - quite a view.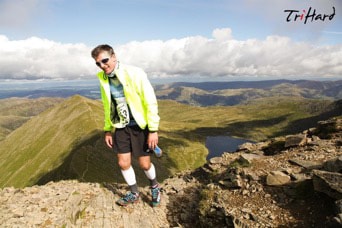 It was great to reach the finish and the day of the event was near perfect weather - it would have been quite a different event if windy and heavy rain.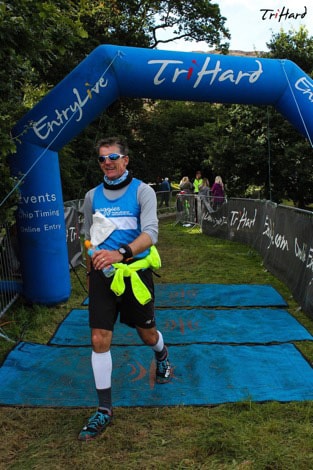 The Lakes were at their best - amazing countryside
Having had some time to recover, I'm thinking about having a go next year.
Most importantly though, we raised a great sum of money for Maggies Centre's who help and support people with cancer and thier families and friends. For more information on Maggies Centres click here!

And to donate to Peter's cause click here!