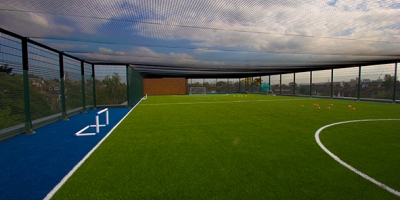 As a consultant I'm typically called-in to work on one particular stage of a project, rather than the entire process; it usually means spending a lot of time in meetings, then working alone, often late into the night, to meet tight deadlines. But working with Premier Modular has been refreshingly different:
I've worked on some challenging projects; picking them up just after they turned into firm orders and seeing them right through to the last details at the end. Personally I find it a much more satisfying way to work.
I get to work in a busy office, with a group of talented and friendly people ... and I get to pick their brains! There's so much collective knowledge and experience here that there's always someone who can help you see a problem in a different light and steer you away from the bear traps that have previously caught them.
Plus we've a great product, which is robust, well-engineered and remarkably flexible. I'm genuinely amazed by the wide range of buildings we can make with the Premier Modular system.
And one more thing: I am so glad they close the doors at 7.00 pm, so I have to stop for the night!